Though the holidays are fast approaching, there's still some time to think about how you can make your season as "green" as possible. Look at this period a bit more creatively and recognize the impact that some of your actions during this season may have on the environment--make it a New Year's resolution to be more green this year and get inspired with these tips!
5.
Organic Potluck
The holiday season should not be limited to presents and shopping for presents--take some time to host a potluck meal for your close friends and family members using only organic food. Part of the fun will be checking out your local grocers and farmers' markets to pick out fun, fresh ingredients for the meal. Organic food is not only better for you, but it's also better for the environment because it promotes a better, sustainable use of soil and more humane treatment of animals. Think about it.
Click here to find organically grown food in your area.
4.
Go Paperless
The U.S. Postal Service will deliver 20 billion cards, letters, and packages between Thanksgiving and Christmas Eve this year. Nearly 300,000 trees will need to be harvested to produce all the holiday cards sold during this time. Instead of a traditional Christmas postcard, why not send your family picture via email? Better yet, send an interactive video message to let someone know you're thinking about them during the holidays.
You can even "elf yourself"--whatever floats your boat.
All these options save paper and time!
3.
Edible Gifts
You know how your neighbor always gushes about your brownies or those oatmeal raisins you shared with her the other day? Make her holidays sweeter by gifting those baked goods
and
helping the environment. Find some ideas for edible gifts in a jar:
here.
2.
For the Philanthropist
There's always that one person in our lives who is forever championing a cause--whether it be orphans in Zimbabwe or polar bears in Antarctica. Donate to a foundation or charity in their name--all recipients involved will appreciate the gesture.
Trees for the Future
helps the environment by planting trees around the world--"Planting trees protects the environment and helps to preserve traditional livelihoods and cultures for generations."
1.
Purchase a sustainable gift
The fashionista or the eco-friendly shopper (or both) in your life will appreciate your consideration when you purchase a gift that gives back to the environment. Featured in New York Fashion Week, myCATs are a breath of fresh air from your usual shoe or sneaker. With both men's and women's designs, they are made of 100% biodegradable soles and assembled without the use of toxic chemicals that may be harmful to our environment. They are made in a variety of designs, colors and styles for every person on your list. With each purchase of a pair of myCATS shoes, 10 trees will be planted in the buyer's name. Guess you can check the philanthropist off your list too.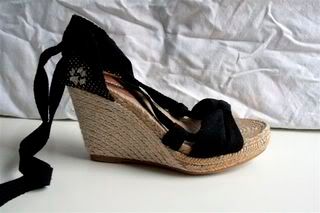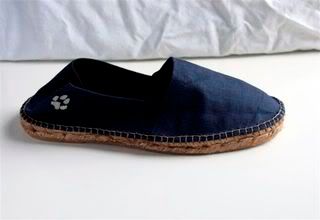 Check out other styles
here!